Punchy
Automatic Time Tracker for employees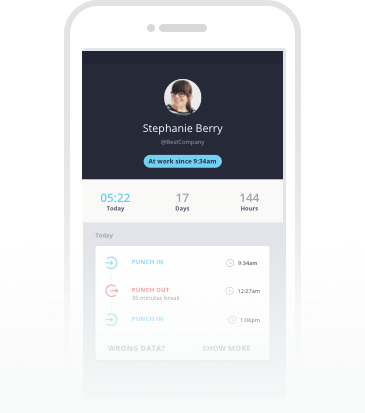 YES!
IT WORKS AUTOMATICALLY
AT THE MEANTIME, EVERYONE CAN FOCUS ON WORK.

IT'S EASY TO SET UP
REALLY, ANYONE CAN DO IT

IT'S MOBILE GPS BASED
NO HARDWARE NEEDED

IT'S SUPER SAFE
PRIVACY IS OUR THING

NO MISSING INFORMATION
IF YOU MISS A DAY, WE CHECK WHY

YOU GOT DASHBOARD
TO SEE WHAT'S GOING ON

MONTHLY / WEEKLY TIMESHEETS
RIGHT TO YOUR EMAIL
WE FILL TIMESHEETS
NO TIME MANAGERS, NO MONITOR TRACKING, NO OTHER SCARY STUFF
WE ONLY DO THAT. AND WE DO IT PRETTY GOOD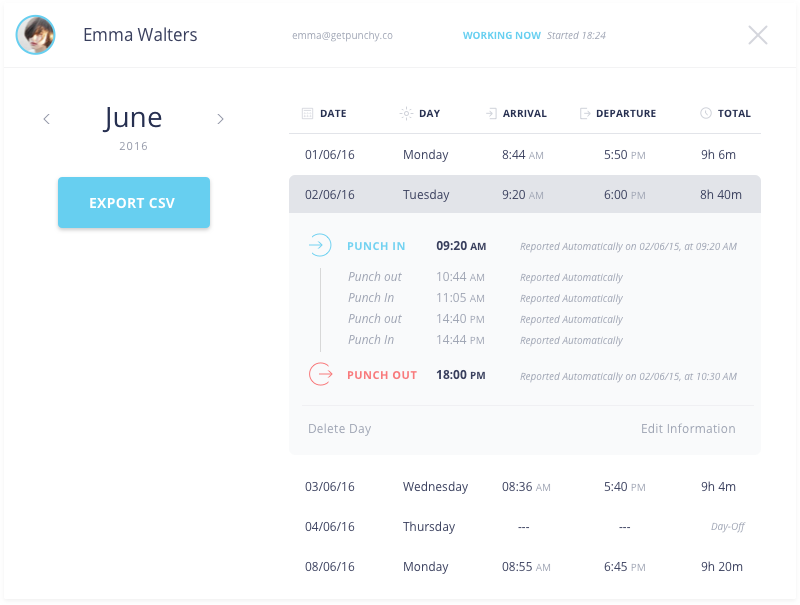 PRICING IS SIMPLE
NO PLANS, NO TRICKS, EVERYONE IS EQUAL
PER MONTH
PER EMPLOYEE
* Non-profit organization? please contact us
Start your free month trial!
NO CREDIT CARD NEEDED
NEED MORE CONVINCING?
We'll be happy to talk, provide more info and answer every question.